Nobody Plans on GettingInjured
Put My Experience to Work for You
Nobody plans on getting injured. I understand the legal system is confusing to navigate and it's hard to know what to do. I can help, I've spent my entire career, since 1997,  representing people injured by the negligence of others. Over that time I've worked on cases from straight-forward auto accidents to complex cases involving premises liability, medical malpractice, and product liability. Put my experience to work for you. You'll obtain a  realistic evaluation of your case, legal guidance you understand, and regular communication so you stay fully informed on your case.
Table of Contents: for your convenience, below are quick links that will take you to the corresponding sections lower on this page.
If You've Been Injured and Need Answers
If you've been injured and are seeking an experienced and dedicated personal injury attorney, contact me for a free consultation.
Definition of Personal Injury
A personal injury is when you are hurt by the negligence of someone else whether by accident or malpractice. In these situations, you can seek recovery for medical expenses, property damage, income loss, and other general damages that can't easily be assigned a monetary value. If you've been injured and need answers give me a call for a free consultation.
Types of Personal Injury I Can Help You With
I can help you with any type of claim where the injury is caused by someone else's negligence—and have experience with a multitude of claim types. Below are some examples of claims I have experience with.
Wrongful Death
Negligence
Children Injuries
Traumatic Brain Injury
Slip and Fall Injuries
Pedestrian Injuries
Premises Liability
Dog and Animal Attacks
Worksite Injuries
Construction Injuries
Sexual Abuse
Nursing Home Injuries
Child Personal Injury Claims
Personal injury claims involving minors have extra steps to safeguard and protect the interest of the minor. Child personal injury settlements in most cases must be evaluated by the court. The court appoints a guardian ad litem to investigate the case including attorney fees charged and writes a report and makes a recommendation on whether or not the case should settle.
In addition to representing minors I'm often appointed by the court in Snohomish County to review minor settlements as a settlement guardian ad litem.
If you're  the parent or guardian or a child who is hurt due the negligence of another, even if you've signed a waiver on behalf of the child, the child may still have a claim in Washington state.
Dog Bite Personal Injury
Dogs are unpredictable. A dog can bite without any prior history of aggression. In Washington state a dog owner is strictly liable for injuries from a dog bite in most cases. What "strictly liable" means is negligence does not need to be proven.
A minor bite can lead to a severe infection and a severe bite can lead to multiple plastic surgeries and post traumatic stress disorder (PTSD). If you or a family member have experienced a dog bite contact me today for a free consultation. Sooner is better.
Helping You Navigate the Complexities of the Legal System
Careful What you Say
Once you start talking you're creating evidence that could be helpful or hurtful. Be mindful when talking to the following that you act in your own best interest.
Insurance Companies - Insurance companies train their representatives to handle cases like yours every day. You are at a disadvantage from the start. Calls with an insurer typically start off with the statement, "do you consent to this call being recorded." From the beginning, evidence is being obtained. Before providing a statement to an insurance company, you should talk with a lawyer.
Law Enforcement - Statements made to law enforcement may be included in their reports and relied upon by insurers and experts.
Friends and Family - Don't talk about privileged conversations with your lawyer, or about your case. You should not discuss, text, or post anything about your case with anyone other than your legal team. You should otherwise live your life as if there was no claim or lawsuit.
Social Media - Just don't. Whatever you share on social media can be used against you. If you have social medical accounts, consider adjusting your privacy settings, and restricting what is posted publicly.
Doctors - You should follow medical advice as if there was no claim or lawsuit. Be sure to explain to your medical providers how your injury occurred. Don't minimize any aspect of your injuries.
If you have been injured by the negligence of others, contact me for a free consultation.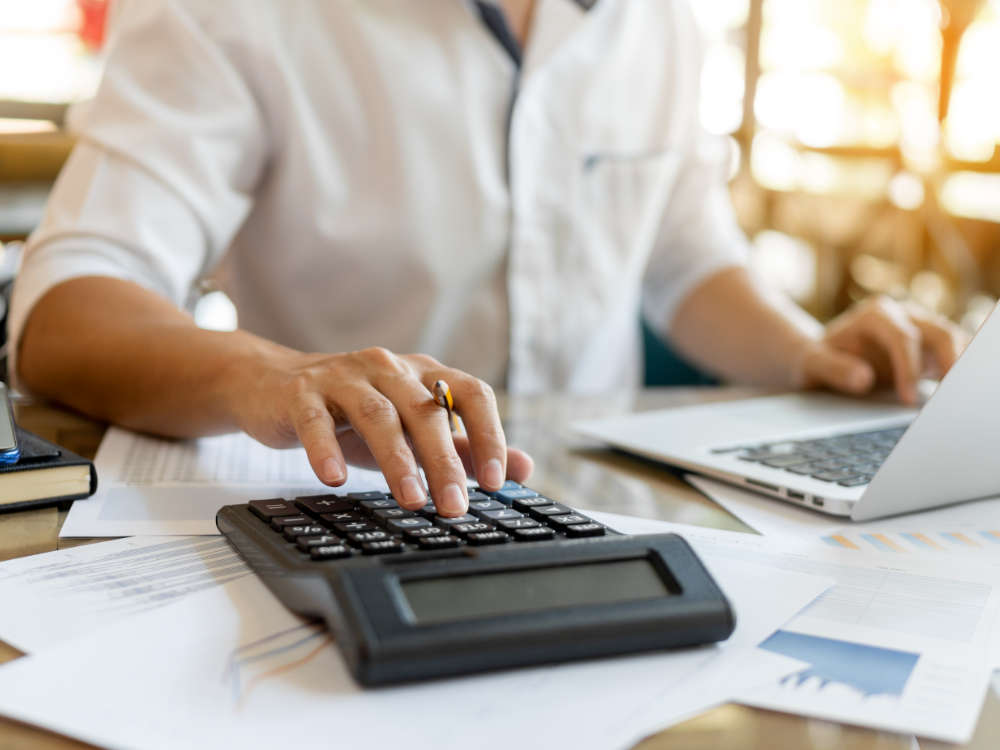 Valuing Personal Injury Cases
In Washington, there is no limitation on the monetary amount of damages that can be awarded by a jury. A case can not be fairly valued until all damages are assessed or known. Every case is different.
Factors That Affect the Value of Your Personal Injury
Settlement
How you were injured
Liability of the other party
Type of injury
Type of treatment
Time length of the disability
Whether any of the injuries were permanent
Medical expenses
Wage and economic loss
If you have questions and are looking for answers regarding an injury or accident give me a call. I provide free consultations to assess the merits of cases.
How to Prove Personal Injury Claim
To prove a civil personal injury claim requires evidence. Liability and damages must be proven to be "more probably true than not true." This is different than the criminal standard of "beyond a reasonable doubt."
Testimonial Evidence You'll Need
Evidence RegardingLiability
Evidence RegardingDamages
Personal Injury Settlement Negotiations
Typically personal injury settlement negotiations start after the case is fully evaluated and before a lawsuit is filed. If the case does not resolve, a lawsuit will be filed and settlement negotiations may continue. Negotiations can even continue during  jury deliberations.
Personal Injury Statute of Limitations
In general, the statute of limitations for a personal injury claim in Washington is three years. There are exceptions and if you intend to make a claim you should contact an attorney as soon as possible.
Do NOT wait! You may find that evidence is no longer available, your case was subject to a shorter statute of limitations, or that you cannot locate the defendant to commence a lawsuit.
Do I Have a Personal Injury Case?
You may have a personal injury case if you were hurt by the negligence of another, whether by accident or malpractice. Without knowing all the details it's hard to know. Contact me for a free consultation and I'd be happy to evaluate your situation.
Sample Personal Injury Deposition Questions
In a personal injury deposition you can be asked quesitons relevant to the case, except where there is a claim of privilege. You can not be asked about private conversations with your lawyer. All questions must be answered unless you're instructed not to answer by your lawyer. Not all answers are admissible at trial. Some example questions are:
How did the incident occur?
What were you doing earlier in the day?
When did you first realize you were injured?
Provide a list of all injuries that you claim were sustained in the incident.
Have you ever sustained a similar injury?
Have you been involved in any prior litigation?
Have you ever made a claim for damages?
Have you ever been convicted of a crime?
What activities did you engage in before the injury?
Are there any activities that you can not do because of your injuries?
Who are some of your close friends or family members that know about your injuries?
How is your life different now than before the accident?
Personal Injury FAQs
The following are common questions that people have about personal injury. If you have other questions, give me a call or text at 425-374-4907. I'd be happy to give you a free consultation.
What to Expect
When you're hurt, you probably don't know what to do. You have competing insurance companies calling you and you're unclear of their roles and agendas. You may not be fully aware of the benefits you qualify for from your own insurance company — when was the last time you read your policy? — or even who all of the potential at-fault parties are regarding your injury.
The sooner you call the sooner your situation can be evaluated and explained to you — and the sooner I can start working to get you taken care of.
Example of what your experience might be like — from intake to completion
Free Consultation (typically done in person)
If hired, an agreement is signed by both parties. No retainer or advanced cost is required
Notice of representation. I will contact and work with all of the involved Insurance companies.
Ensure medical treatment is given and the proper insurer is paying for it
Assist with damaged vehicle if applicable
Acquire medical records when needed
Once treatment is done, the value of the case can be assessed based on all information available
Settlement negotiations occur
If no settlement is reached a lawsuit is filed
After a lawsuit is filed, a trial date is set
Discovery begins. Discovery will include interrogatories which are written questions answered under oath, and depositions where you'll be asked questions under oath. In some cases, you may be asked to be examined by a medical expert hired by the defendant.
Many cases settle after the discovery process concludes either informally or through mediation.
If not settled, then trial prep continues.
Trial proceeds.
The verdict is rendered and judgment obtained
Every case is unique and the above is just a general outline of what you may experience. Because both sides are continually weighing the strengths and weaknesses of the case, a case can settle at any time — even during jury deliberations.
Don't Let Someone Else's Mistake Ruin Your Life
Regardless of where you're at in the process, if someone else's mistake or negligence caused you an injury, please submit my free consultation form or give me a call at (425) 374-4907. I can help get things sorted out and make sure you're getting the medical treatment and benefits you're entitled to.
I look forward to discussing your case with you,
Derek P. Radtke