I Represent Those Injured by the Negligence of Others
Since graduating from Gonzaga Law School and becoming licensed in Washington in 1997, I've been practicing Plaintiff Personal Injury law, representing only those injured by other's carelessness.  I do not defend corporations, insurance companies, or drunk drivers.
Table of Contents: for your convenience, below are quick links that will take you to the corresponding sections lower on this page.
If You've Been Injured and Need Answers
If you've been injured and are seeking an experienced and dedicated personal injury attorney, contact me for a free consultation.
One Size Doesn't Fit All
Every injury impacts a person's life uniquely and leads to varied damages. For example, a broken leg could lead to an extended period of wages lost for a laborer or a professional athlete, but probably not a clerical worker.  A person suffering from a brain injury could potentially have all aspects of their life — personal and professional — impacted for either a short time or a lifetime. Together, we'll come up with a game plan to identify the unique aspects of your case and what you'll need, and how we'll get there.
Helping You Navigate the Complexities of the Legal System
Experience Matters
I've worked on over 2,000 cases from start to finish, whether the finish occurs by negotiation, mediation, arbitration, trial, or appeal. Each case and client is unique. Just when I think I have seen it all, I'm hired to work on a case with unusual facts.
To position yourself for the best outcome, you want a lawyer that has experience with
Trials
A diverse clientele
Various types of injuries
The local community
Your case will have my full attention.  I'll provide you with an honest assessment on value, and the strength of your case — without making unrealistic promises.
Every business has an origin story worth telling, and usually, one that justifies why you even do business and have clients.
The Begining of My Journey
I started working on personal injury, accident, and malpractice cases just before my last year of law school.  I was fortunate to work as an intern for a solo-practitioner, and learned all that I could in my time there, assisting with personal injury cases from intake to completion. This crash course in personal injury was unlike any class in law school. I learned how to work with and advocate for my clients. I'm thankful for the guidance and collegiality I received early on in my career and will pay it forward.
Moving Forward
After graduating from Gonzaga School of Law in 1997, I continued handling personal injury matters, almost exclusively, working for two busy law firms over the next 20 years, gaining valuable litigation experience.
My Own Practice
I opened my own firm, Radtke Law Firm, in October 2017. My focus and passion remain on plaintiff personal injury law, which allows me to continue to help those that have been wrongly injured by the negligence of others.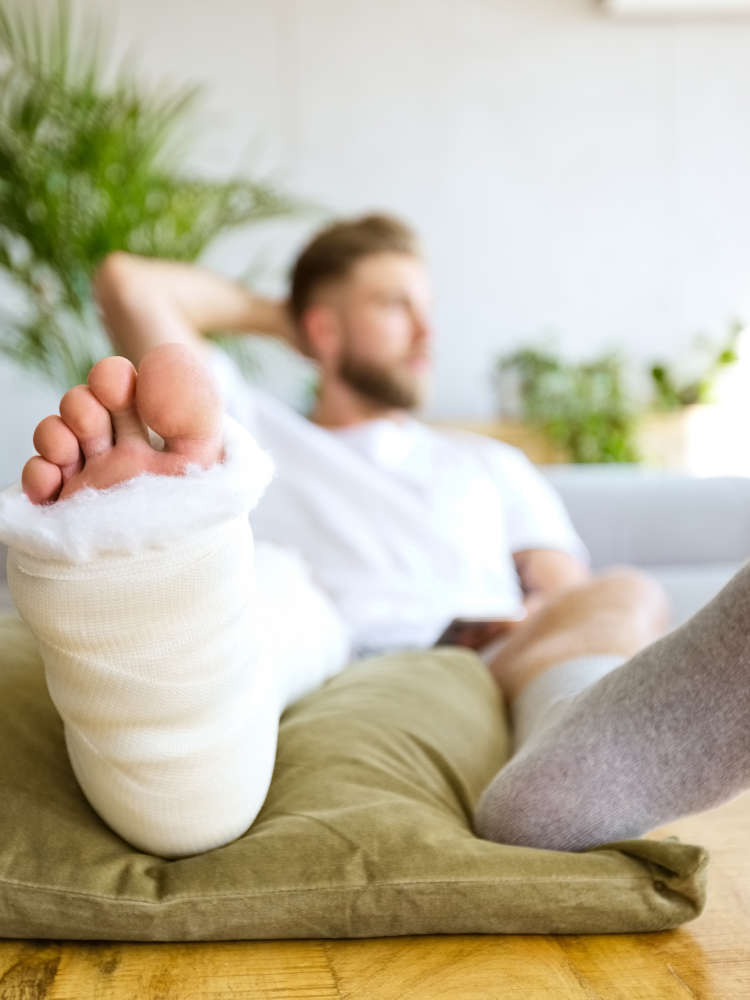 Nobody Plans to Be Injured
Injuries sustained by the negligence of a person, corporation or business can be devastating. Nobody plans to be injured. Your world is turned upside down. I strive to obtain full recovery of the damages sustained.  I hold those accountable that fail to follow rules that would have prevented the incident, enhancing safety for us all.
We all rely on
Others to follow the rules of the road and operate their vehicles safely
Businesses to properly train their employees
Property owners to maintain safe premises
General contractors to ensure safety standards are followed by their employees and subcontractors
Professionals to follow their respective standard of care
If you are hurt because of another's failure to follow a duty, an established rule, or exercise reasonable care you can pursue a personal injury claim to hold them accountable. Holding those negligent accountable leads to greater safety for us all.  If you've been hurt, contact me for a free consultation.
Personal Injury Lawyer - Free Consultation
If you have questions and are looking for answers regarding an injury or accident give me a call. I provide free consultations to assess the merits of cases. Contact me for answers and to find out whether I'm the right fit for you and your situation.
Bar Admissions
Education
Work History
Trial Attorney at Buckley & Associates (1998 – 2009)
Trial Attorney at Phillips Law Firm (2009 – 2017)
Professional Associations and Memberships
Publications
Whittier Law Review · Jan 1, 1998: State Encroachment Into Tribal Sovereignty By Means Of The Assimilative Crimes Act
Areas of Practice and Expertise
Civil Litigation
Trial Practice
Arbitration
Mediation
Torts
Other Online Profiles
Let My Experience Work for You
My whole career has revolved around taking care of those injured by the negligence of others. With over 25 years of personal injury experience, I can present a clear picture of what you're likely to experience and guide you through the legal system.
The physical and mental effects of your injury can never be reversed, but we can still hold the negligent party accountable. We'll seek full recovery to get you as close to back to normal as possible — given the injuries and damages you've sustained. Contact me for a free consultation, we'll discuss your situation, and I'll outline what options you have available.
I look forward to discussing your case with you,
Derek P. Radtke