Nobody Plans for anAccidentto Happen
Nobody Plans for an Accident to Happen
Don't let someone else's mistake ruin your life. When accidents occur you're vulnerable. In the aftermath of an accident, you're physically and emotionally hurt and may be overwhelmed with what needs to be done. A qualified and experienced attorney can help guide you through the steps you need to take and handle the legal aspects of a personal injury claim, while you focus on your recovery.
Table of Contents: for your convenience, below are quick links that will take you to the corresponding sections lower on this page.
If You've Been Injured and Need Answers
If you've been injured and are seeking an experienced and dedicated personal injury attorney, contact me for a free consultation.
Types of Accidents I Can Help You With
I can help you with any type of accident caused by the negligence of another. Accidents are really just another term for negligence and damages can be pursued as a personal injury claim. 
I'm surprised all the time–I've worked on cases with some crazy and hard to believe circumstances that proved to be viable and winnable. Below are some of the types of accident cases I have experience with.
Car Accident
Uber Accident
Lyft Accident
Bus Accident
Truck Accidents
Semi Truck Accident
Motorcycle Accident
Bicycle Accident
Pedestrian Accident
Boating Accident
Drowning Accident
Aviation Accidents
Train Accident
Hit and Run Accident
Drunk Driving Accidents – DUI ? or impaired driving, driving under the influence, drugged driving?
Workplace Accidents
Construction Accidents
Slip and Fall Accidents (premises liability)
Helping You Navigate the Complexities of the Legal System
Careful What you Say
Once you start talking you're creating evidence that could be helpful or hurtful. Be mindful when talking to the following that you act in your own best interest.
Insurance Companies - Insurance companies train their representatives to handle cases like yours every day. You are at a disadvantage from the start. Calls with an insurer typically start off with the statement, "do you consent to this call being recorded." From the beginning, evidence is being obtained. Before providing a statement to an insurance company, you should talk with a lawyer.
Law Enforcement - Statements made to law enforcement may be included in their reports and relied upon by insurers and experts.
Friends and Family - Don't talk about privileged conversations with your lawyer, or about your case. You should not discuss, text, or post anything about your case with anyone other than your legal team. You should otherwise live your life as if there was no claim or lawsuit.
Social Media - Just don't. Whatever you share on social media can be used against you. If you have social medical accounts, consider adjusting your privacy settings, and restricting what is posted publicly.
Doctors - You should follow medical advice as if there was no claim or lawsuit. Be sure to explain to your medical providers how your injury occurred. Don't minimize any aspect of your injuries.
If you have been injured by the negligence of others, contact me for a free consultation.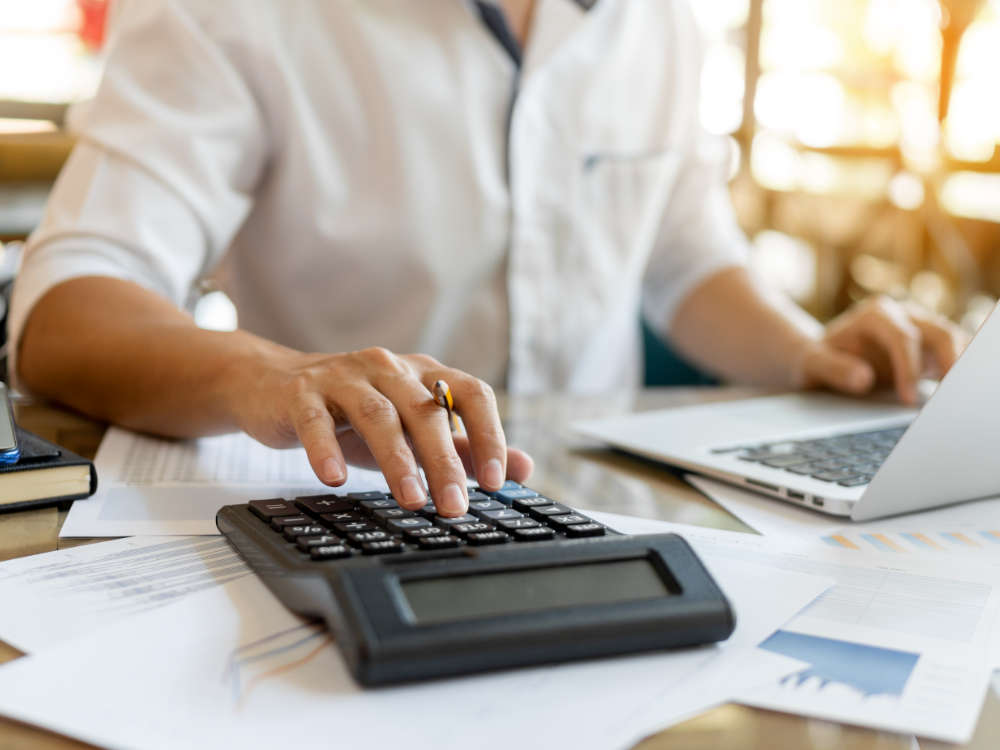 Valuing Personal Injury Accident Cases
Personal injury accident cases are evaluated on a case by case basis. No two cases are the same. Factors considered include:
The strength of the liability argument
The nature of the incident or how the incident occurred
The injuries involved
The time missed from work and recreational activities
Whether any injuries are permanent
How strong or likable witnesses are
Medical expenses
A full valuation of an accident case can not be done until a full recovery is made and the full extent of damages are known. Values can increase or decrease based on facts learned as the case progresses. There is no definitive guide that lays out the value of a case or that can take the place of the knowledge of an experienced attorney. If you've been in an accident contact me for a free consultation.
When To Call a Lawyer After an Accident
The earlier the better. I've been called by clients while they are still at the scene of the accident. I've also been called the day before the statute of limitations will run out. To see if you have a personal injury claim worth pursuing, contact me for a free consultation. The sooner I'm hired, the sooner I can help you navigate the insurance issues and handle all the phone calls and paperwork.
Why Hire a Lawyer Immediately After Accident
You should consult with a lawyer immediately after an accident to see if you have a personal injury case worth pursuing.  If so, evidence can be obtained, and the attorney can start working on and handling the case for you. 
Accident Settlement Process
An accident settlement process does not begin until a full recovery is made or the condition has plateaued or reached maximum medical improvement. Once that point has been reached the settlement process is as follows:
A demand letter is sent to the insurer or risk management office of the negligent party.
Negotiation begins
Agreement is reached
A release is signed by the injured party
A check is issued
Accident Lawyer FAQs
Below are common questions people ask about accidents and pursuing a personal injury case.
What to Expect
When you're hurt, you probably don't know what to do. You have competing insurance companies calling you and you're unclear of their roles and agendas. You may not be fully aware of the benefits you qualify for from your own insurance company — when was the last time you read your policy? — or even who all of the potential at-fault parties are regarding your injury.
The sooner you call the sooner your situation can be evaluated and explained to you — and the sooner I can start working to get you taken care of.
Example of what your experience might be like — from intake to completion
Free Consultation (typically done in person)
If hired, an agreement is signed by both parties. No retainer or advanced cost is required
Notice of representation. I will contact and work with all of the involved Insurance companies.
Ensure medical treatment is given and the proper insurer is paying for it
Assist with damaged vehicle if applicable
Acquire medical records when needed
Once treatment is done, the value of the case can be assessed based on all information available
Settlement negotiations occur
If no settlement is reached a lawsuit is filed
After a lawsuit is filed, a trial date is set
Discovery begins. Discovery will include interrogatories which are written questions answered under oath, and depositions where you'll be asked questions under oath. In some cases, you may be asked to be examined by a medical expert hired by the defendant.
Many cases settle after the discovery process concludes either informally or through mediation.
If not settled, then trial prep continues.
Trial proceeds.
The verdict is rendered and judgment obtained
Every case is unique and the above is just a general outline of what you may experience. Because both sides are continually weighing the strengths and weaknesses of the case, a case can settle at any time — even during jury deliberations.
Don't Let Someone Else's Mistake Ruin Your Life
Regardless of where you're at in the process, if someone else's mistake or negligence caused you an injury, please submit my free consultation form or give me a call at (425) 374-4907. I can help get things sorted out and make sure you're getting the medical treatment and benefits you're entitled to.
I look forward to discussing your case with you,
Derek P. Radtke